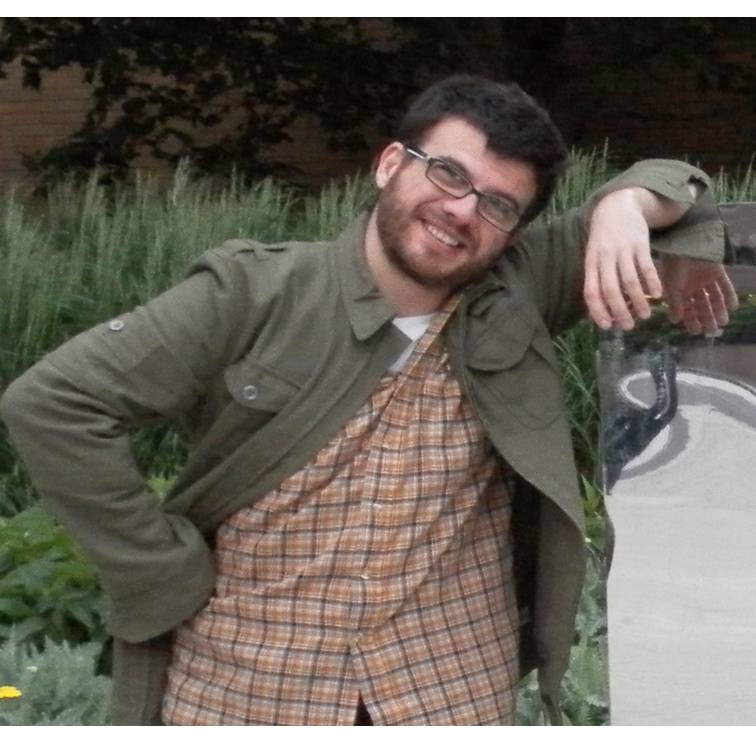 Felix Jimenez-Villacorta
Visitante
felixjv@icmm.csic.es
ESS-Bilbao
ResearcherID
Felix Jimenez-Villacorta is Research Associate of the Electronic and Magnetic Materials and Heterostructures Group, starting early 2014.
His research lines cover fundamental aspects of nanomagnetism, which include the study and development of advanced magnetic materials with potential immediate implementation in permanent magnets or tunable magnetostructural-based sensors, as well as fundamental analysis to gain insight into the magnetic interactions and magnetic phenomena at the atomic and nanoscopic scale.
At the present, he is involved in the development of graphene-nanoparticle hybrid materials with controllable magnetic, optical and transport properties. Also, he is very active in the study of multifunctional magnetic nanostructures and heterostructures for advanced applications in information technologies.
Keywords: nanomagnetism, materials for information technologies, graphene-based hybrid materials, magnetostructural functional nanomaterials, nanostructured permanent magnetic materials, x-ray absorption spectroscopy (EXAFS, XANES, XMCD).
Useful links:
News and events:
· IV Jornada Magnética de Primavera

ICMM(CSIC) Madrid, Spain, 8 June 2016

Invited speaker: "Advanced Permanent Magnets"

---

Paris, 1-3 June 2016

Featuring: "Graphene/Ru nanostructure transparent hybrid systems for sensing applications"

---

· International Conference and Exhibition on Materials Chemistry

Valencia, Spain, 31 March–1 April, 2016.

Invited speaker: "Nanoscale strategies towards development of advanced Mn-based permanent magnets"

---

Our recent work highlighted in the ICMM website:

R. Ramírez-Jíménez, L. Álvarez-Fraga, F. Jimenez-Villacorta, E. Climent-Pascual, C. Prieto and A. de Andrés, "Increasing the Interference Enhanced Raman Effect for sensing: learning from graphene bubbles", Carbon 105, 556 (2016)

F. Jiménez-Villacorta, E. Climent-Pascual, R. Ramírez-Jiménez, J. Sánchez-Marcos, C. Prieto and A. de Andrés, "Graphene – ultrasmall silver nanoparticle interactions and their effect on electronic transport and Raman enhancement", Carbon 101, 305 (2016).

---

· II Young Scientists Meeting at the ICMM (CSIC)

Madrid, 27 January 2016

Featuring: "Materiales híbridos grafeno/nanopartícula para sensores avanzados"

---

Cuenca, Spain, 13-15 January, 2016

Invited speaker: "Graphene-nanoparticle hybrid materials for advanced sensing applications"

---

· "Hacia una nueva generación de sensores basados en el grafeno", by F. Jiménez-Villacorta et al.: http://gefes-rsef.org/2015/10/15/hacia-una-nueva-generacion-de-sensores-basados-en-grafeno/

---

IMDEA Nanoscience, 14-16 September 2015

Keynote speaker: "Advanced Permanent Magnetic Materials: Exploiting the nanoscale"

---
Research Lines
---

Graphene-nanostructure hybrid materials for advanced sensing applications
Combination of metallic nanostructures with graphene is envisioned to modify with accuracy and to confer extra functionality to the already extraordinary properties of graphene. Physical vapor deposition methods, such as magnetron sputtering or gas-phase aggregation techniques, are reliable methods to incorporate functional nanostructures. The gradual manipulation of the optical and electric properties in these hybrid materials is anticipated to give insight into the development of tunable touch, chemical and biosensors and other advanced electronic devices.
---

Mn-based rare-earth-free permanent magnetic nanostructured alloys
The so-called "rare-earth crisis" in the 2010's re-ignited investigation in the search for new concepts in permanent magnetic materials design. The key factor is that advanced fabrication and analysis methods with precision down to the nanoscale that combine composition and crystal structure control and optimization of the microstructure to manipulate the intrinsic magnetic properties of magnets (magnetization, exchange and magnetocrystalline anisotropy) or to enhance extrinsic magnetic features (remanence and coercivity) are now accessible. Thus, current strategies involve nanostructuring and control of crystal structure and composition to the nanoscale through metallurgical non-equilibrium processing techniques convey optimization of the magnetic properties or advantageous modification of the fabrication process of new magnets.
---

Magnetostructural nanomaterials
Magnetic materials presenting magnetostructural transitions are subject of intense study in the current days, due to their more than interesting properties, as well as to their potential applications in magnetic memory, caloric nd sensor devices. A very intereseting research pathway is the study of the magnetostructural transition of FeRh (AF-FM with simultaneous lattice expansion at around ambient temperatures) subjected to atomic substitution and nanostructuring effects. Results are providing exciting hints in order to develop nanomagnetic materials with tunable properties.
---

Nanomagnetism: magnetic interactions at the atomic and nanoscale
---

Local order of advanced magnetic materials by XAS
---

XAS analysis in functional oxides and complex metal-organic molecules