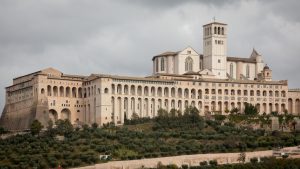 CIMTEC 2018 – 14th International Conference on Modern Materials and Technologies – was hold in Perugia, Italy, June 4 to 14, 2018. CIMTEC 2018 and consisted of the 14th International Ceramics Congress (June 4-8) and of the 8th Forum on New Materials (June 10-14), each of them including a number of Symposia.
The National Research Council of Italy (CNR), the Italian National Agency for New Technology, Energy and the Environment (ENEA) act as major endorsers of CIMTEC 2018 together with the World Academy of Ceramics (WAC), The International Ceramic Federation (ICF) and the International Union of the Materials Research Societies (IUMRS).
Among the Symposiaof the 14th International Ceramics Congress (June 4-8), it was carried on the Symposium CJ on Advances in Electroceramics: Processing, Structure, Properties, and Applications, where Lorena Pardo acts as a member of the International Advisory Board and presented an oral communication:
"Accurate determination of material coefficients from electromechanical resonancesof lead-free Ba1-xCaxTi0.90Zr0.10O3 (x=0.10-0.18)mixed oxide ceramics"
Authors: A. Reyes, M.E. Villafuerte-Castrejón, A. García, A.M. Gonzalez and L. Pardo
As expected it was an exciting meeting, that invited participants to enjoy the immense unique artistic heritage and wonderful landscape of Umbria district.