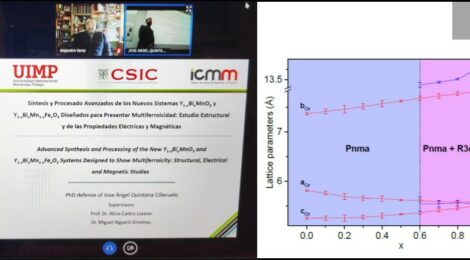 On the 1st December 2020, José Ángel Quintana Cilleruelo successfully defended his PhD thesis entitled:
Advanced Synthesis and Processing of the New Y1-xBixMnO3 and Y1-xBixMn1-xFexO3 Systems Designed to Show Multiferroicity: Structural, Electrical and Magnetic Studies
supervised by Prof. Alicia Castro and Dr. Miguel Algueró
We would like to congratulate José Ángel and wish him all the best for the future. Well done!!