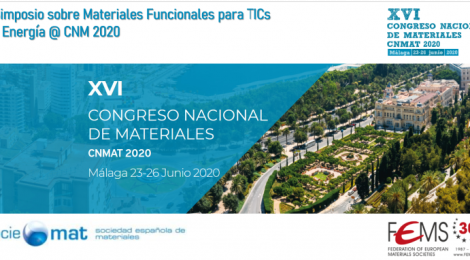 Due to the recent COVID-19 pandemic outbreak, the next XVI Congreso Nacional de Materiales (CNMAT 2020), which was programmed to take place at Málaga from 23 to 26 June 2020, has been postponed to 27-30 June 2021.
The symposium within this conference:
Materiales Funcionales para TICs y Energía
Functional Materials for ICT and Energy

co-organized by Miguel Algueró from our goup with Montse Casas and Isabel Jiménez will be maintained for the new dates. We will post updated information as soon as we receive it.